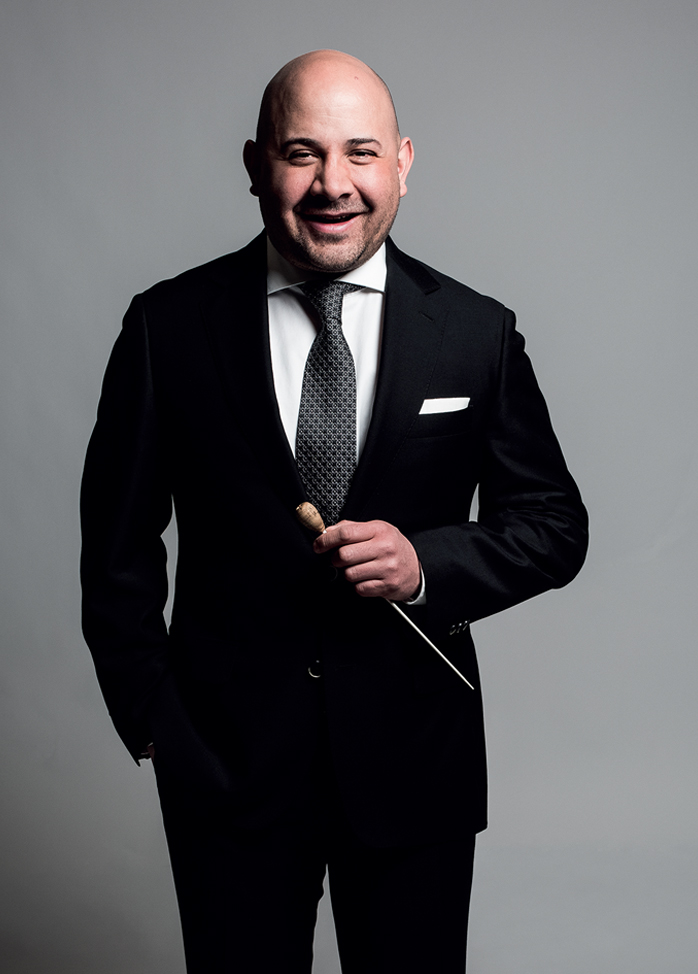 Unanimously considered by orchestras, public and specialized press as one of the most interesting conductors of his generation, in recent years Roberto Beltrán-Zavala has developed a solid international reputation as an artist of the highest level: Exceptional communicator and highly qualified musician, Beltrán -Zavala builds strong and intense relationships with the orchestras he works with and is highly respected for his enthusiastic and devoted commitment to the works he conducts.
In his last seasons, the activities of maestro Beltrán-Zavala included successful debuts with orchestras in Holland, Belgium, Italy, Germany, Switzerland, France, Romania, Poland, Malta, Argentina and Mexico, conducting cornerstones of the repertoire such as the integral cycles of the symphonies of Dmitri Shostakovich and Gustav Mahler, as well as capital works of the 20th century by composers such as Stravinsky, Varese, Boulez, Messiaen, Bartok and Ligetti.
Principal conductor of the emblematic Symphony Orchestra of the University of Guanajuato (OSUG) since 2015, Beltrán-Zavala is also the artistic director of the Rotterdam re: orchestra, considered by the specialized press as one of the best chamber orchestras in Europe.
He is also chief conductor of the AKOM Ensemble, a contemporary group based in the Netherlands and has recently been appointed musical director of the prestigious International Palermo Classica Festival in Italy.
He has conducted, among others, the Mexico City Philharmonic Orchestra, Eighteenth Century Orchestra, Mexico National Symphony Orchestra, Auvergne Orchestra, Silesian Philharmonic, Holland Symphonia, Romanian National Radio Orchestra, Rotterdam Philharmonic, Orquesta de Chamber of Belgium, Xalapa Symphony Orchestra, Sanremo Symphony and the Malta Philharmonic Orchestra.
In the fall of 2016, BIS Records released their CD with a Shostakovich repertoire worldwide and as part of a series called Essential Music. The recording received extraordinary recognition from specialized critics (The Strad, Gramophone, Klassik Heute, Amadeus, etc.), as well as an excellent reception from the public. Likewise, in December 2019 the University of Guanajuato released its live recording of Gustav Mahler's Third Symphony and will launch in mid-2021 its recording of Dmitri Shostakovich's Tenth Symphony for a prestigious international label.
Roberto Beltrán Zavala has Mexican and Dutch nationality and lives in Rotterdam, the Netherlands.